I love to make fruit crisps during the summer and fall months. From strawberry rhubarb crisp in the spring to apple crisp in the fall. One of my favorites is an apple peach crisp. Yum! I've made it twice so far this summer, and the second time I even remembered to get a few photos before it was all gone. This is a wonderful dish for a pot luck dinner, or to make ahead and freeze for a holiday dish later.
Here it is served up with some delicious homemade ice cream! Yum!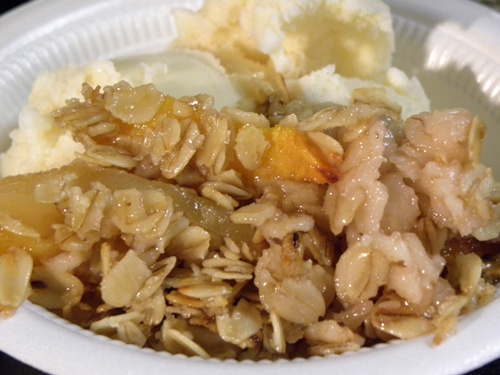 Apple Peach Crisp
Ingredients:
4-5 large sweet apples, I used Gala
5 large or 6 medium peaches
2 cups oatmeal ( I like slow cook)
3/4 cup coconut oil (or Canola)
1/2 cup brown sugar
1 teaspoon cinnamon
1 teaspoon vanilla extract
Directions:
1.Preheat your oven to 350`F.
2. Peel, remove the seeds, and slice the apples and peaches into a 9×9 baking dish, sprayed with non stick cooking spray, or lined with a little of the coconut oil.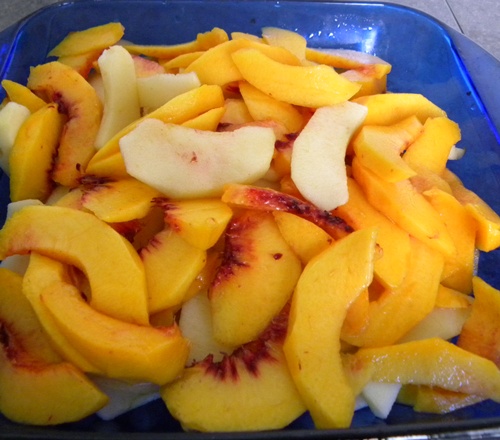 3. Sprinkle the 1/2 the cinnamon, and about 1/4 cup of the sugar over the apples and peaches.
4. In a mixing medium bowl mix together the oats, the rest of the sugar, the oil, the rest of the cinnamon, and the vanilla.
5. Pour the oat mixture over the top of the fruit, and spread evenly.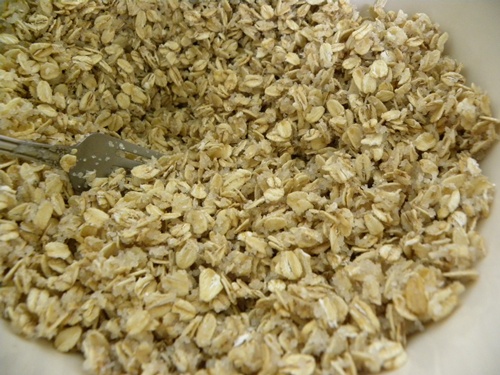 6. Bake at 350`F for about 35-40 minutes.
I took my last crisp to a family reunion last weekend, and there was nothing left in the dish when it was time to come home! So I would say it was a hit.