If you're looking for a spring or even summer road trip destination, be sure to check out the Getty Center Gardens at the Getty Museum in Los Angeles California! The museum is a must see, but the Getty Center Gardens are truly breathtaking this time of year! I had the opportunity to go last spring and everything about the Getty Center is gorgeous. I loved the museum itself, and the architecture of the buildings was stunning! The tram ride to the Getty Center is also filled with spectacular views of Los Angeles and the mountains surrounding the center. Then you arrive at the Getty Center itself and it's definitely a site to see both inside and out.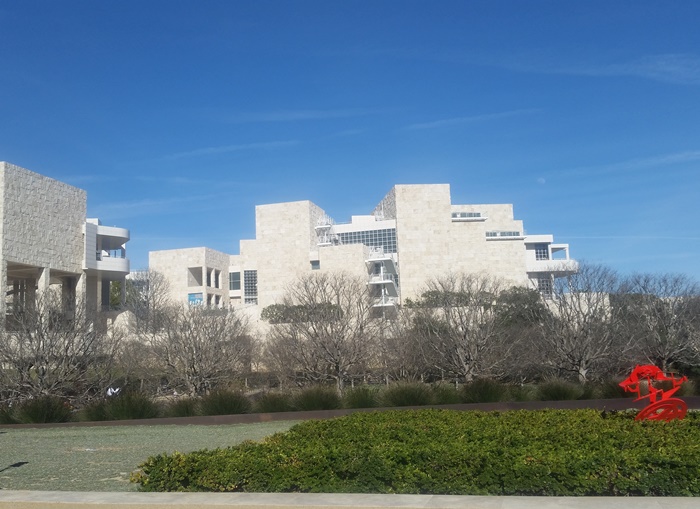 The Getty Center Gardens feature over 500 varieties of plants! The main focal point is the The Central Garden,  which was created by artist Robert Irwin. It's at the center of the Getty Center. The best part is there's no admission charge! There is a $15 parking fee, but that isn't a bad price for all you get to see and experience once you get to the center. The center is open Sundays, and Tuesdays through Fridays 10 am to 5:30 pm, and Saturdays 10 am to 9 pm, and closed on Mondays.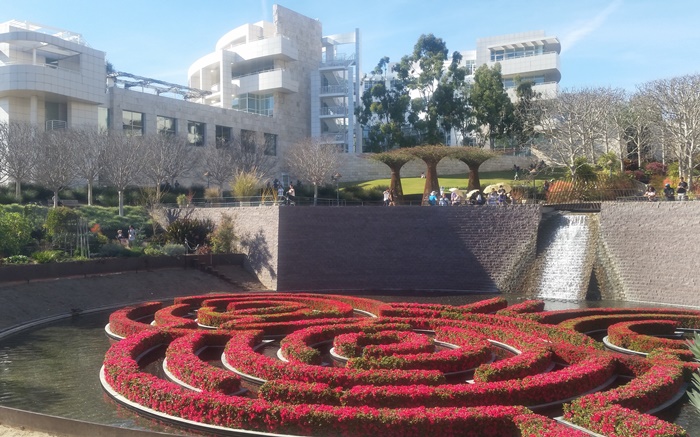 There is also a beautiful cactus garden on a terrace, and check out that view!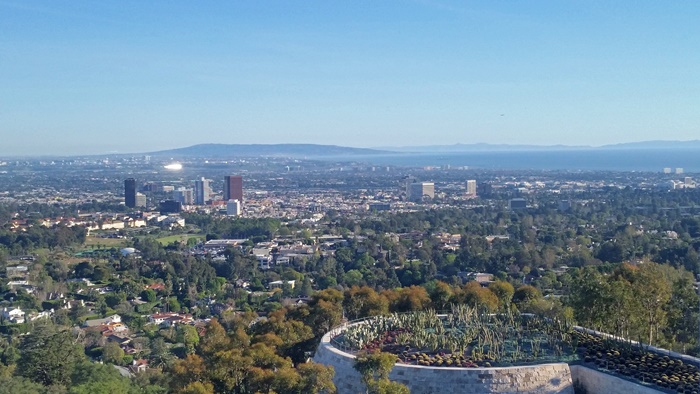 And these bougainvillea arbors weren't in bloom when I was there in February, BUT I've seen some photos of them when they are in bloom and they're even more stunning!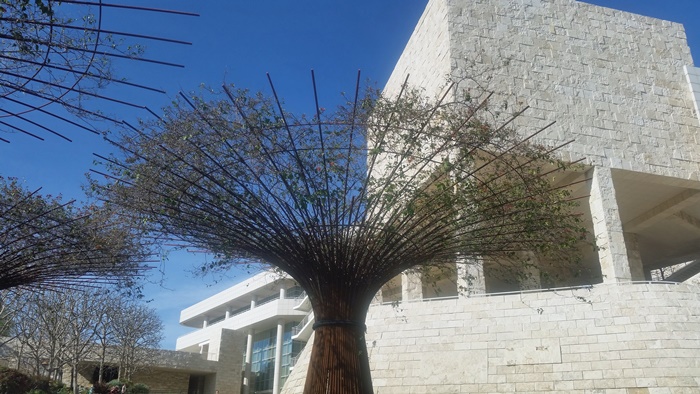 The views are spectacular all the way around! From different vantage points around the Getty Center Garden and the terraces you can see everything around from the Santa Monica Mountains, to the Pacific Ocean, and Los Angeles. And it's all gorgeous!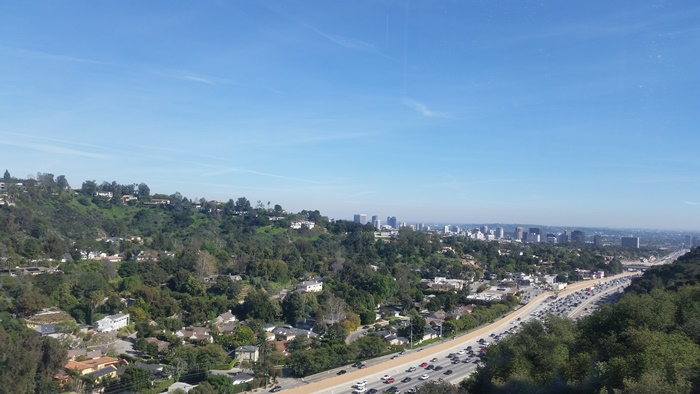 One of my favorite sections of the gardens was the succulent garden.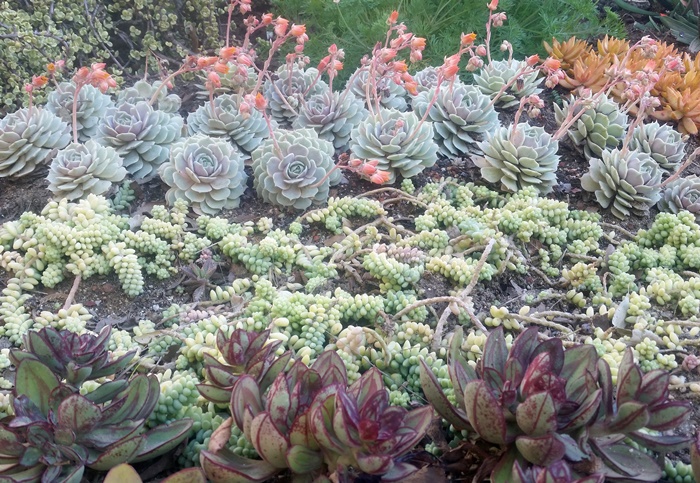 LOVED all the bright colors and different textures of the plants in this garden!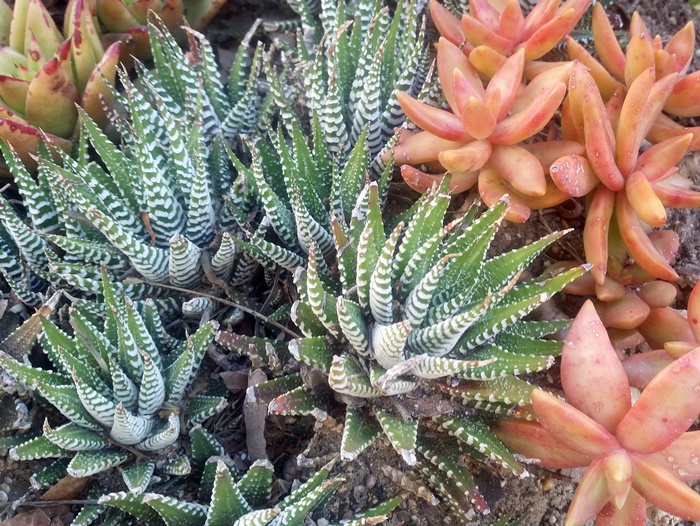 There are several other amazing garden areas to enjoy, including a shady garden walkway.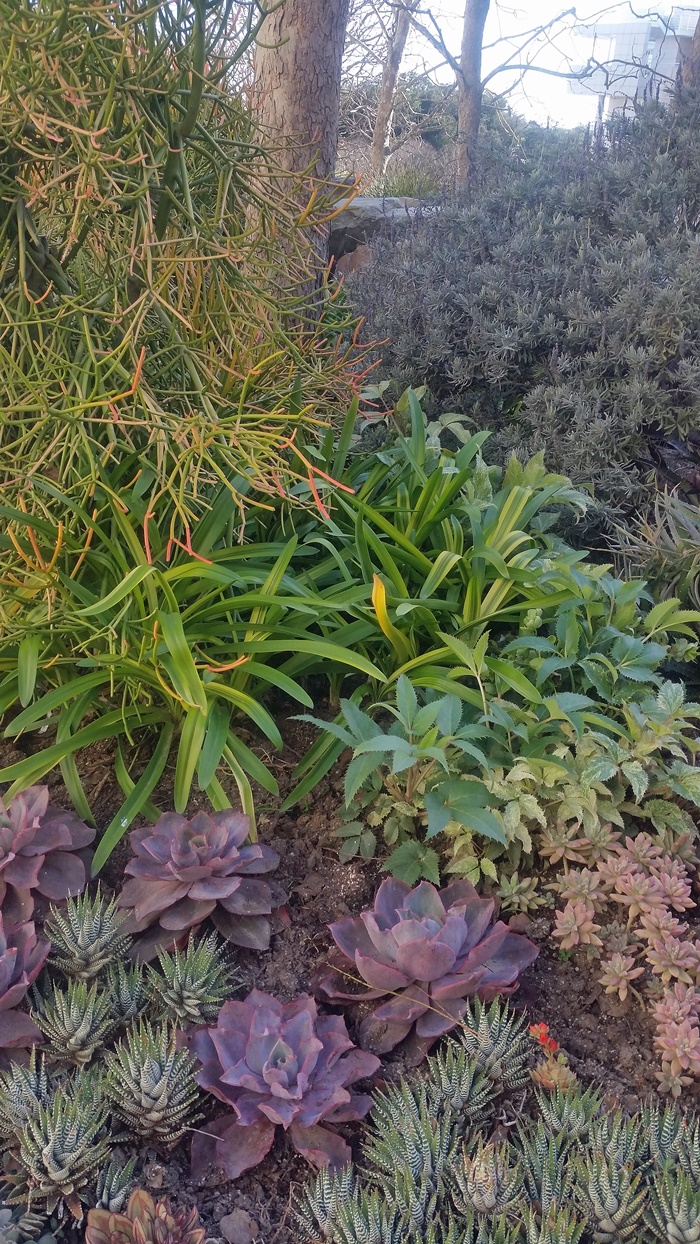 When your coming into the center or exiting you will also see several fountains and statues.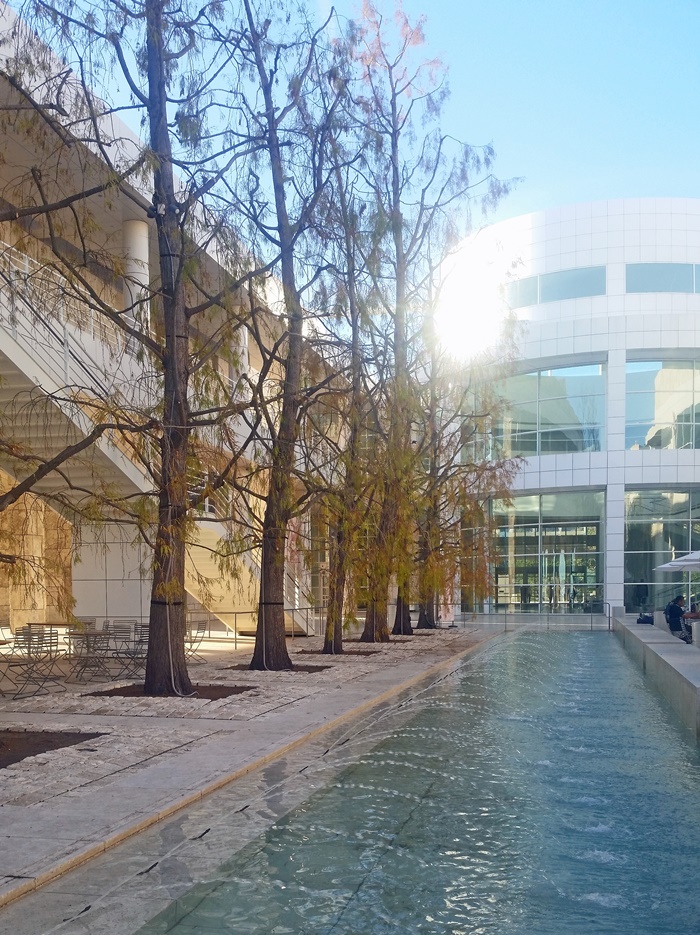 The Getty Center and the gardens are definitely worth the short tram ride it takes to get there! Have you ever been to Los Angeles? Did you have the opportunity to check out the Getty Center Gardens while you were there?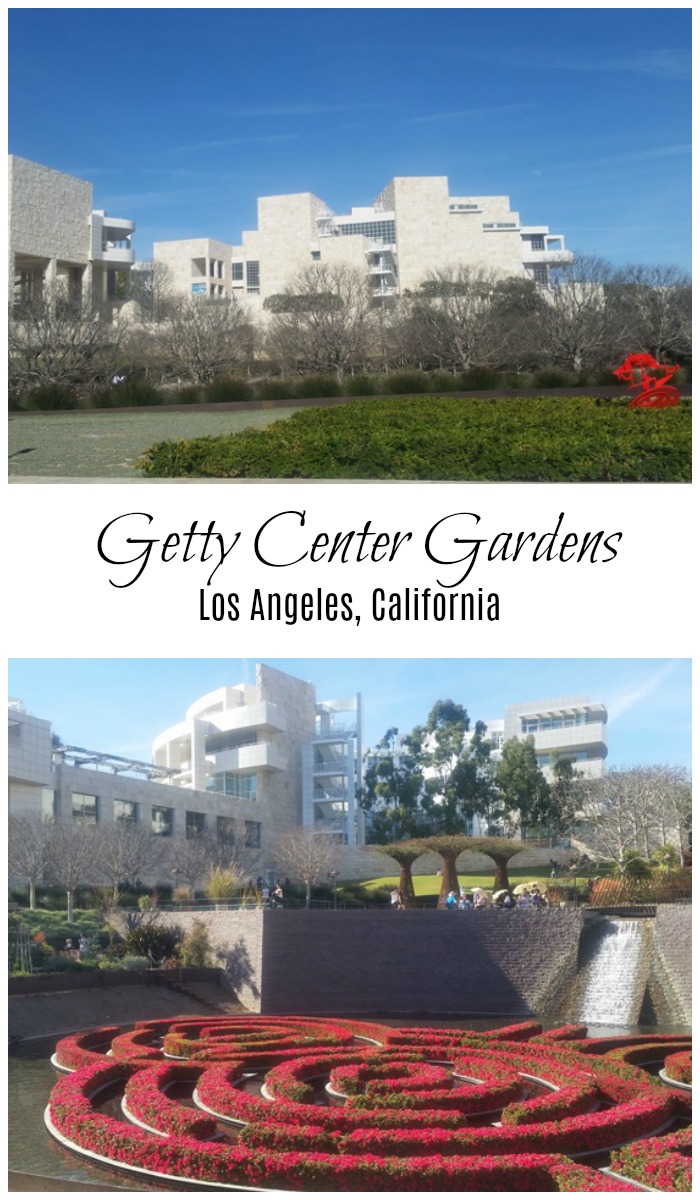 Looking for more fun travel destinations? Check out our travel section!