Do you love fresh herbs but lack the space to grow them? Or do you just want to step out the door to your patio to grab your herbs when you're cooking? I know I do! If you do too, a container garden may be ideal for you. Growing herbs in a container garden can be easy, and the end result is fresh herbs at your fingertips. If you are interested in planting a container herb garden, take a look at these best herb plants for a container garden below. These herbs are sure to give you great results.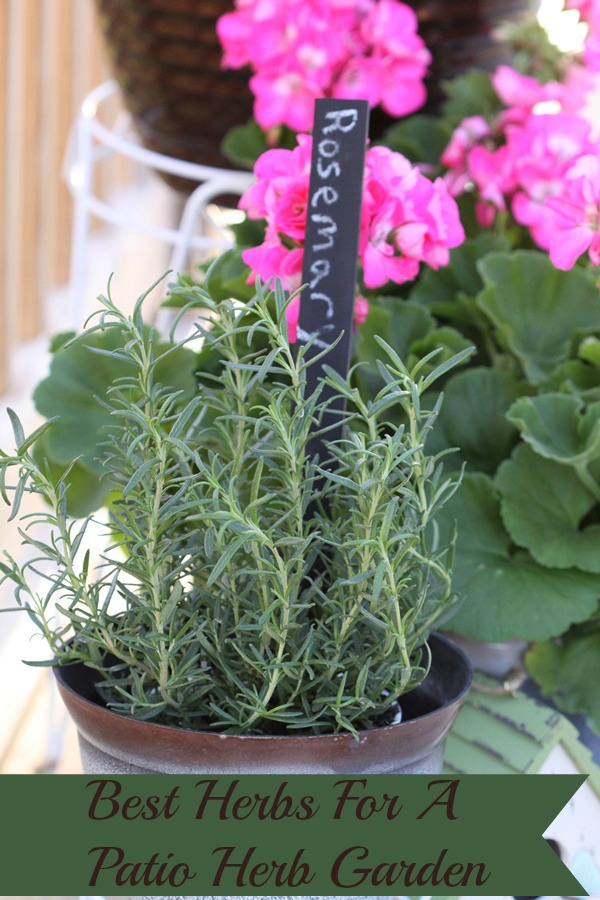 Best Herb Plants for a Container Garden
1. Oregano.
Oregano is perfect for using in salads, dips, and even on pizza and garlic bread. You can buy a start of it for just a few bucks, and it is quite fragrant. It pairs nicely with other Italian herbs such as basil.
2. Basil.
Speaking of basil, it is easy to grow and comes in many varieties. Choose from spicier and bolder versions or a basic basil plant. Basil grows upward so it is ideal for container gardening and can be used in dips, salads, in meat dishes, pizza and more.
3. Mint.
Mint is ideal for growing in container gardens because it tends to spread like crazy. A container garden keeps it contained and under control. Grow a pot of mint to use in desserts, beverages, and salads. Choose from chocolate mint varieties, spearmint, or even wintergreen flavors.
4. Rosemary.
Rosemary is another savory herb that grows upward so it is nice to grow in containers. Rosemary is excellent when used in marinades and on meat and fish. A little rosemary goes a long way, so it is an herb that gives you big bang for your buck.
5. Lemon balm.
Lemon balm is great for growing in containers around decks and outdoor family areas where pests can be a problem. These plants will keep the bugs at bay and will also keep your space smelling great.
6. Thyme.
Thyme is perfect for growing in containers and pairing with other herbs such as rosemary. It is great in marinades, salads, and is especially tasty when used in fish and meat dishes.
7. Sage.
Also tasty when used in meat and fish dishes, sage is an easy to grow herb that does well in containers. It is a fragrant plant as well and so soft to the touch, perfect for little hands who may want to help you garden too.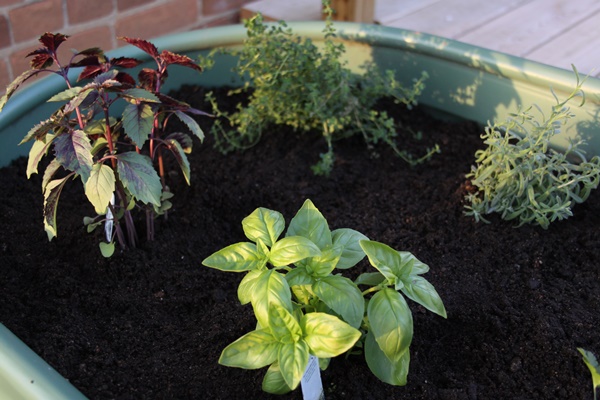 Remember to trim fresh herbs from these plants often so they continue to produce for you. If you are trimming more than you can use at any given time, you can always bundle the herbs up with twine and hang them upside down to dry. If you give them the love and care they need these best herb plants for a container garden will provide fresh herbs for you all summer long! 
Don't let a lack of space be an issue for you this gardening season. Instead, give these tips for herbs you can best grow in container gardens a try!
Looking for more great gardening ideas? Check these out: