I've been wanting to try to make a mug cake for a while now, but of course for me it needs to be grain free and gluten free. Since our oven went out, and we ordered a new one, but it isn't in yet, I figured now is the perfect time since the mug cakes only take a couple minutes in the microwave. I decided to make a peppermint chocolate mug cake for my first attempt. I think it turned out great! It's going to make a perfect Christmas treat, and it will also be great for all year round.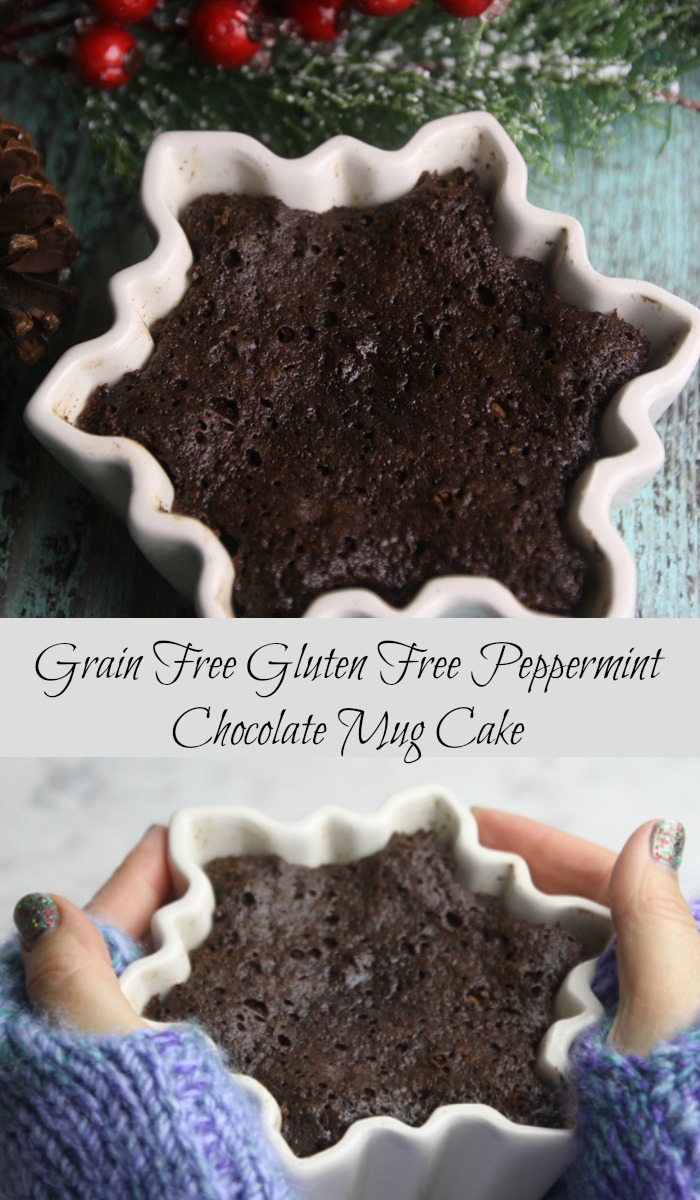 Grain Free Peppermint Chocolate Mug Cake
Ingredients
1

scoop chocolate protein powder

I use Left Coast

1

tablespoon

coconut flour

2

tablespoons

cocoa powder

2

tablespoons

coconut sugar

or a couple drops of liquid stevia

1/2

teaspoon

non aluminum baking powder

1

egg

1/4

cup

coconut creamer

I use SoDelicious can substitute coconut or another type of milk.

1-2

drops peppermint oil

I use Young Living

Optional: 1 tablespoon Grain free diary free chocolate chips

I use Enjoy Life
Instructions
Grease a small bowl or large mug.

Add the protein powder, coconut flour, cocoa powder, coconut sugar and baking powder, and stir to combine.

Add the egg and mix well.

Add in the creamer and combine all the ingredients.

Add in the chocolate chips and peppermint oil and stir to combine.

Microwave for 2 minutes.

Enjoy!
I'm pretty sure I'm going to be making this mug cake the whole month of December and beyond! If you're used to baked goods made with wheat flour, this is a little denser and heavier, but it's super moist and chocolaty, oh and delicious! Definitely hits the spot for a winter treat without all the carbs in candy and other baked goods that are going around this time of year.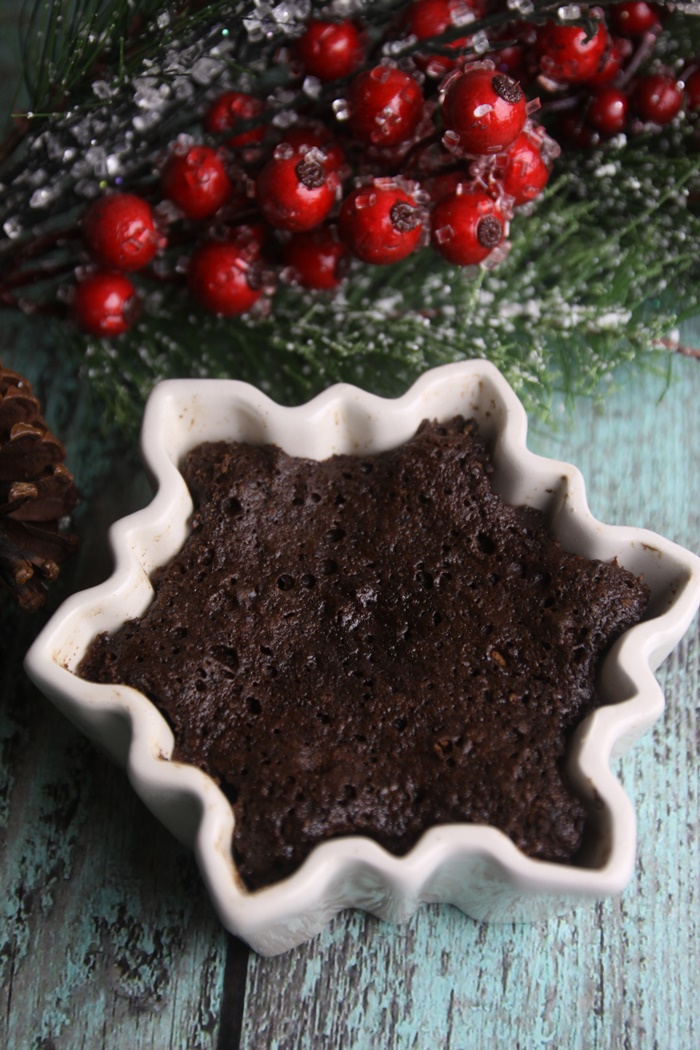 Grain Free Peppermint Chocolate Mug Cake
Some of the ingredients are a little difficult to find so here are the brands I use on Amazon (if you use these links I may make a small commission at no extra expense to you):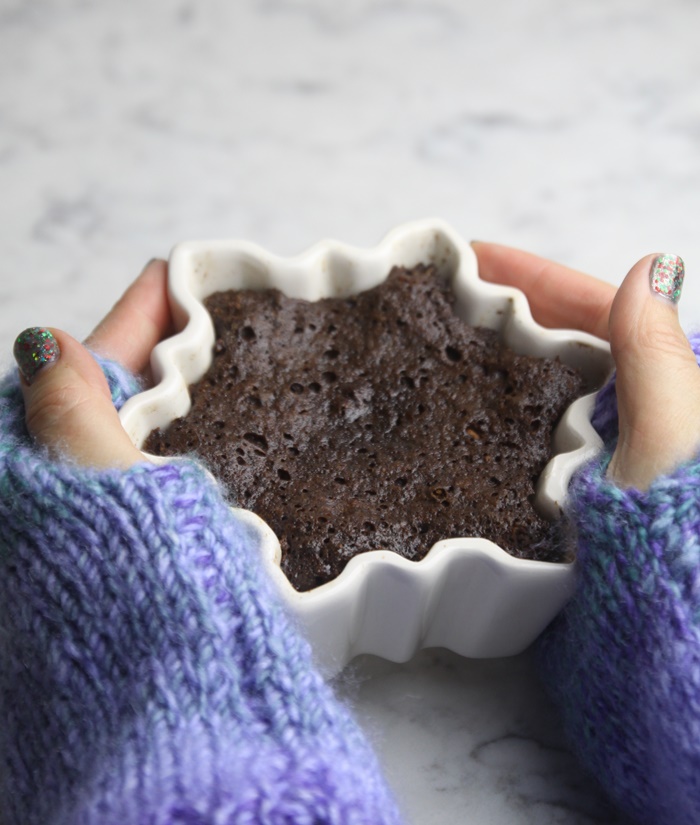 I'm also in love with this snowflake ramekin! I got it in the dollar sections at our local Target store. I don't see it online, and it was $3 not one dollar, but there were 2. The one pictured and another a little bit smaller for $3. Definitely worth the money! They also had star and Christmas tree ramekin sets. The larger one is the perfect size for mug cakes and so festive!
I've also been trying a couple other variations on this recipe, so I'll definitely be sharing those soon!