I bought a shamrock plant last year at about this time. I thought it would make a festive addition to our house for St. Patrick's Day. I still have that little plant a year later! It's heading into it's second year, so I thought I'd share some tips and tricks for caring for these little clover plants also known as Oxalis. Shamrock plants tend to be quite popular during the spring and the St. Patrick's Day season. They give the feeling that warmer days are coming, and are the perfect little plant to decorate a window or desk with. If you are fond of shamrock plants but aren't sure how to care for them, take a look at these helpful tips below. You will find some easy tips on how to care for shamrock plants so yours can last way into the summer months and beyond.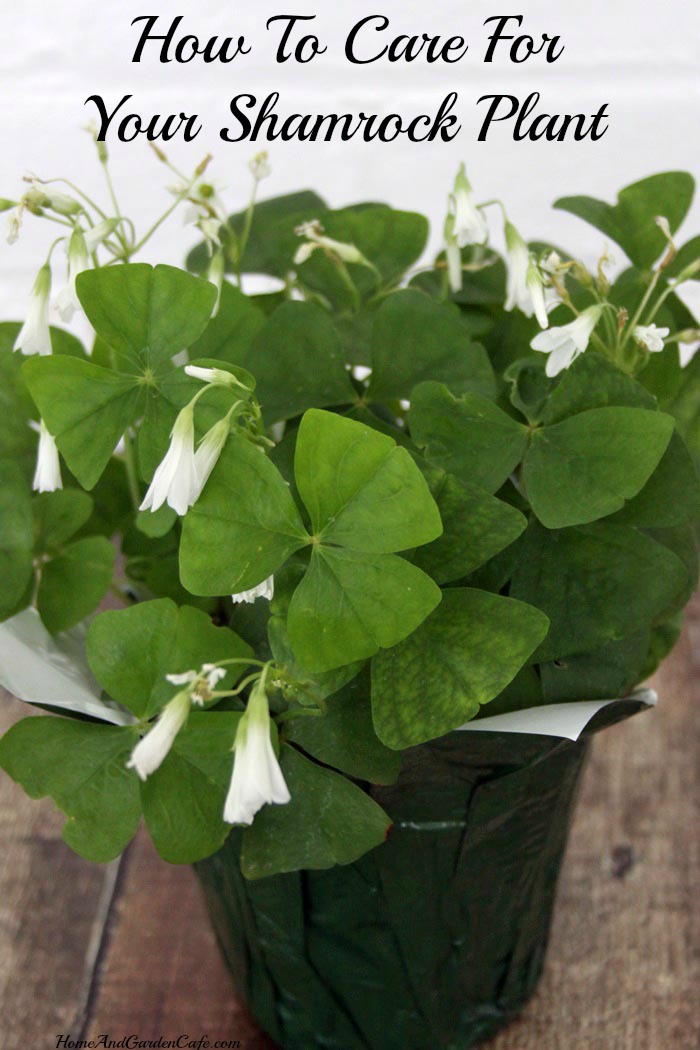 How to Care For Shamrock Plants
1. The best lighting for a shamrock plant.
First, let's talk about light. Shamrocks love bright light, but it need to be indirect. They will do great in a warm windowsill where they get several hours of light a day but aren't flooded with it. It might take some trial and error to find the perfect spot for your plant, so be patient.
2. How often do I water a shamrock plant?.
A shamrock plant will thrive in moist soil. You never want the soil to be muddy, but just damp. If you wish, you can place the pot in a shallow dish and then fill the dish with water. This way the plant will pull the moisture from the bottom instead of the top. If you are still worried about over watering, use a spray bottle to mist your plant instead.
3. The best soil for a shamrock plant:.
Shamrocks do best in soil that is lightly sandy and lose. Don't use packed soil or soil that is too damp and rich. If you wish, you can add a little sand or pebbles to the soil so that it continues to drain well.
4. Fertilizing a shamrock plant:
Use a common or basic houseplant fertilizer two times a year. Once in the spring and once in the fall should be enough. In most cases, your shamrock won't need fertilizer, but if you notice it is looking skimpy, go ahead and treat it according to package directions.
5. Pest control for shamrock plants.
Indoors you won't have many issues with pests. If you keep your plants outdoors, it may be a different story. Aphids are one of the pests attracted to shamrock plants, so misting them with mixture of water and Dawn dish soap (just a few drops per cup of water) will help.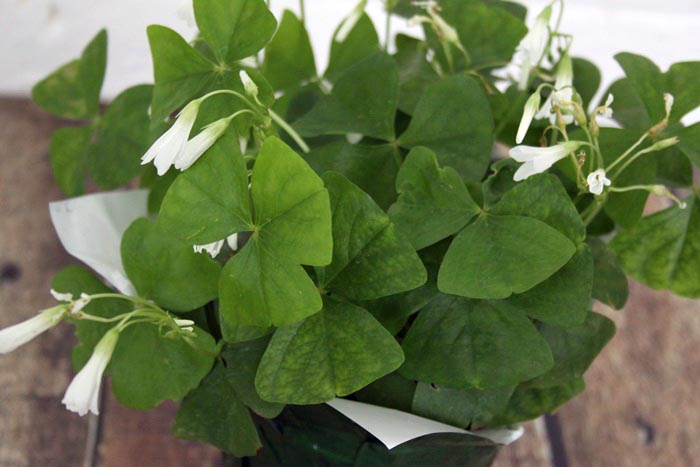 As you can see, how to care for shamrock plants can be quite simple. Give these tips a try and you can enjoy a healthy shamrock plant for years to come.
Looking for more St. Patrick's Day or a place to plant your Shamrock Plant? Check out these DIY Mason Jar Planters!