This Coconut Oil Honey Mustard Salad Dressing is inspired by all the great benefits I'm always hearing about coconut oil, and I really enjoy the flavor of coconut, so I've been trying to add more of it to my diet. I usually make my own salad dressings, because it only takes a couple minutes, and I really don't like all the additives and preservatives in the bottles of salad dressing available at the store (there are a couple varieties I like).
One of my favorite salad dressings to make is honey mustard. I usually use olive oil, but sometimes the flavor of the olive oil just seems to overtake the dressing, so I thought I'd try something different the last couple days. I've been just melting a little coconut oil and adding it to the dressing, along with a little olive oil. I really like the flavor it gives. Here it is over chicken and greens.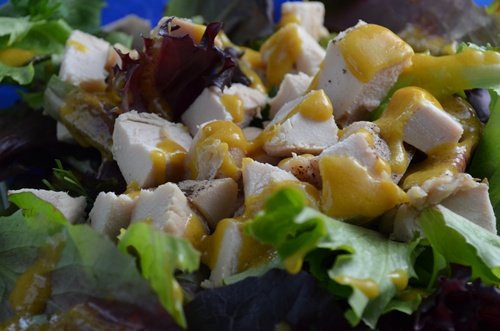 Coconut Oil Honey Mustard Salad Dressing
Ingredients:
1 tablespoon coconut oil heated enough to be liquid
1/2 tablespoon raw honey
1 tablespoon olive oil (or avocado oil if you don't like the flavor olive oil adds)
1-2 tablespoons of mustard (to taste)
Heat the coconut oil just enough to melt it, then remove it from the heat. Whisk in the honey, olive oil, and mustard to taste, until all the dressing is smooth and all the oil is incorporated. I like to use this dressing right away, but it will keep for several days. You may need to reheat it slightly to remelt the coconut oil. It makes a great salad dressing or dip. Makes 2 servings.
This is great when it's served just a little warm over greens, or during the summer for a warm weather cookout. If the coconut oil starts to cool down too much just microwave for just a few seconds, or warm just a little on the stove.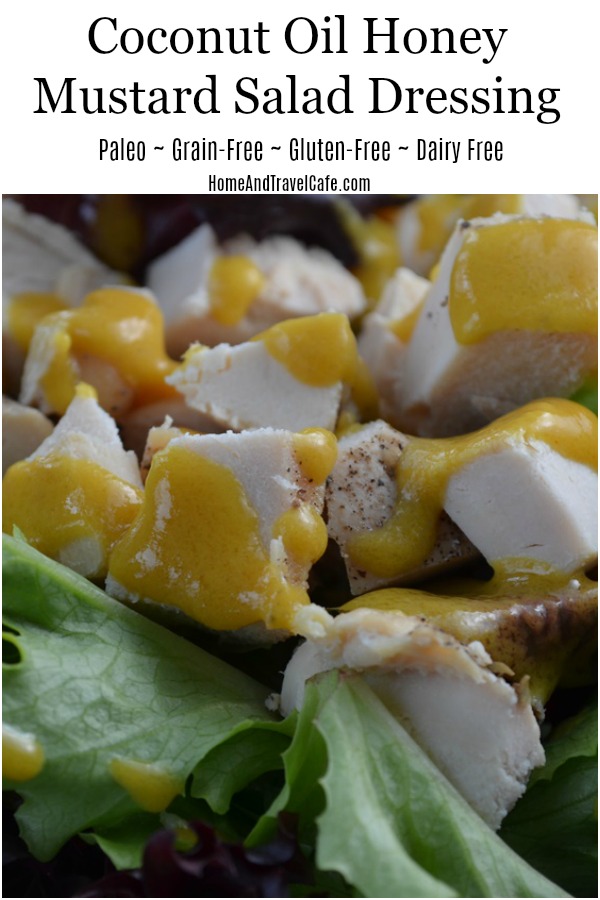 Looking for more salad dressing recipes? Check out this Cilantro Ranch Salad Dressing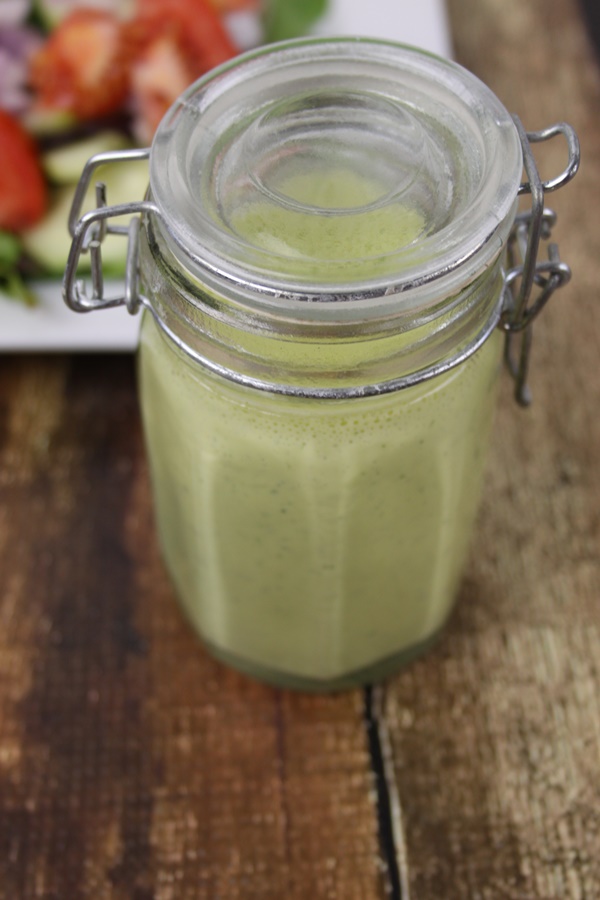 **This Coconut Oil Honey Mustard Salad Dressing recipe was originally published in March 2012, but it's such a reader favorite I updated to republish today. Enjoy!