We used to bale our own hay, back when we had a couple steers in the pasture to feed it to. We haven't had any steers for a few years, so our neighbor has been baling the hay for his own animals. He usually does the large round bales, then lets them sit in the field for a couple days. I love the way our field looks when the round hay bales are sitting in it. I'm always sad when he hauls them away.
Here's what I see from the front of the house looking out the driveway.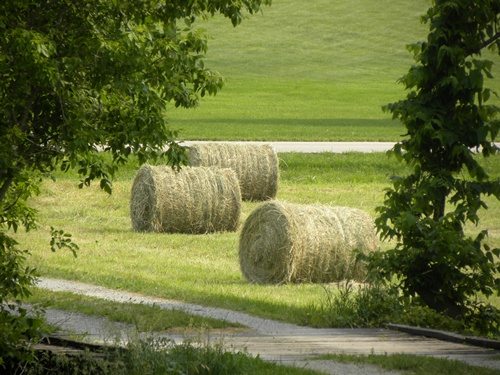 Another shot of the front field.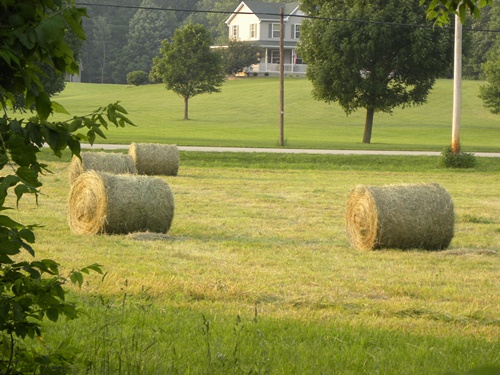 I don't know why hay bales can fascinate me so much, maybe I've just lived too long in the country and I'm easily entertained? Here's one last shot of the round hay bales in the back field.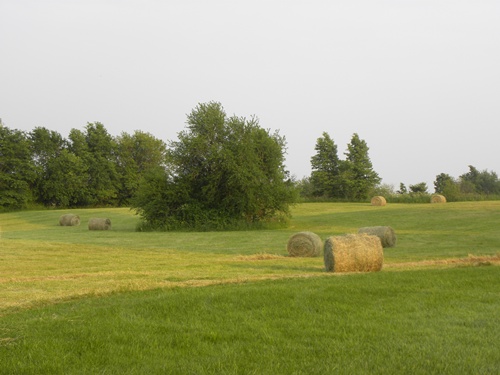 At least I'm easy to entertain, right?