I absolutely love the Lenox Peeps Easter Collection! My favorite piece is this Lenox PEEPS Easter Basket
. Aren't those Bunny Peeps peeking over the edge sooo cute?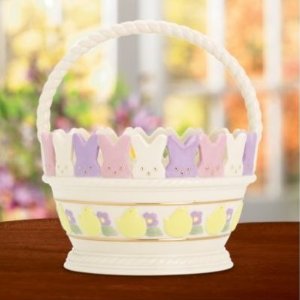 The basket would be fabulous as an Easter table centerpiece, along with this Lenox PEEPS Bunny and Chick Salt & Pepper Set
.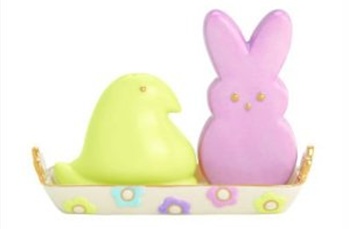 Both the Lenox Peeps Basket and the Lenox Peeps Salt and Pepper set are hand painted, and constructed from Lenox fine china. Both also feature 24-carat gold rimming for an extra special touch.
Give your Easter party a whole Peeps theme. Use some Peeps for cupcake toppers, dip a few in chocolate, or make some Peep s'mores for your guests.