Springtime is usually a time associated with happiness, pastels, re-birth, flowers, and small cute animals. For the nail enthusiast, there are a lot of fun spring nail art designs that you can create. To make this fun for all, below are 20 fun Spring nail polish design ideas that shouldn't be hard to do.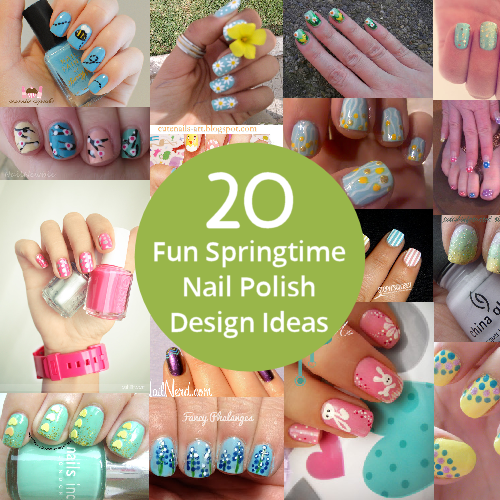 20 Fun Springtime Nail Polish Design Ideas
1. Texas Blue Bonnet – In the southern United States, especially in Texas, a definite clue to the arrival of Spring is seeing blue bonnets bloom. This nail art is simple enough to please even a Texan girl.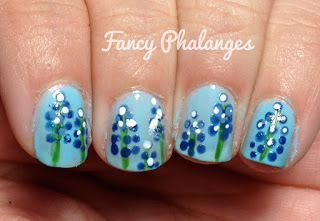 Source: Fancy Phalanges
2. Cherry Blossom – In Japan, cherry blossoms are the craze to view each Spring. In fact, some areas of Japan are famous for its cherry blossom viewing and people from all over the world flock to see the flowers. There are a lot of great nail art tutorials for cherry blossoms, but this is one of the more simple ones that can easily be done.
Source: Nail Newbie
3. Rainy Day Nail Art – With all the growing grass and flowers, Spring is usually a time of rain. This is an actual video tutorial to help you achieve this rainy day nail art look.
Source: RealAsianBeauty on Youtube
4. Nail Striping with pastels – Pastels are light and airy, bring a happy kind of feeling. In adding stripes, you not only harness that happy feel, but give your nails a elegant look.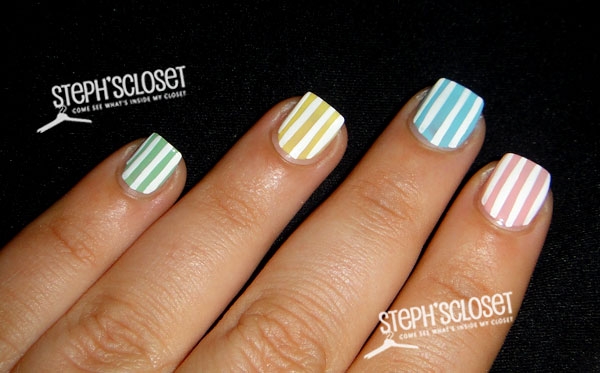 Source: Steph's Closet
5. Happy Mani – Blue and bright yellow bring together a sunny look to anything, including nail art.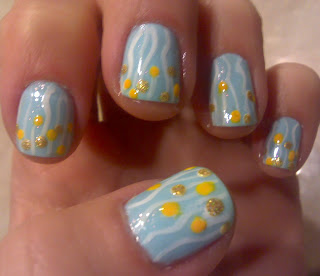 Source: Nail Polis is my Crack
6. Rainbow Nails – The ombre type design is a popular look. In combining it with a few colors for a rainbow-like look, you get a warm design.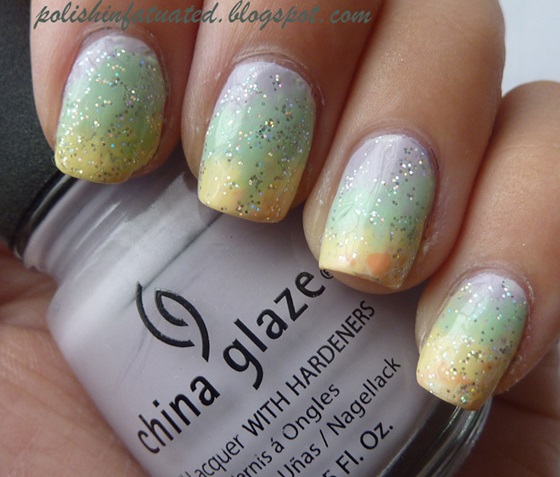 Source: Polish Infatuated
7. White Butterflies – Butterflies are cute and one of the more noticeable insects you can see during Springtime. This video tutorial shows you how to create a nail art design with simple white butterflies.
Source: Robin Moses Nail Art on Youtube
8. Bumblebee nail art – With the blooming flowers of Spring, bumbleebees are out and about. aside from butterflies, the bee, particularly the bumblebee is also a common insect associated with the season.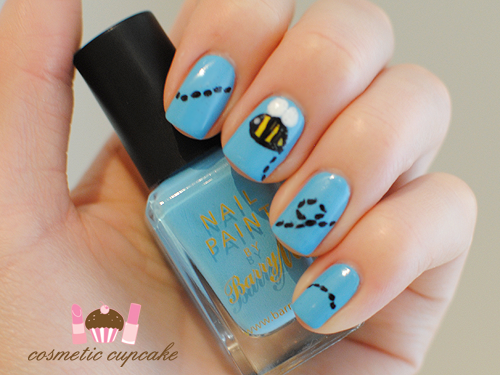 Source: Cosmetic Cupcake
9. Yellow ducky – Young yellow ducklings, much like blossoming flowers, symbolize birth. Many would even say that ducks are cute too!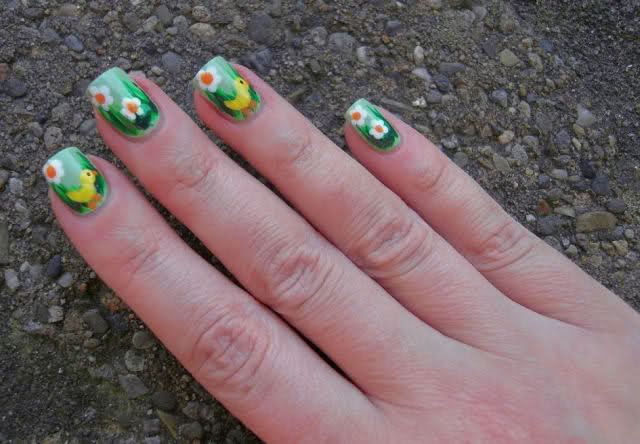 Source: Makeup Alley
10. Spring Dot Nail Art- Polka dots are always an awesome nail art style, but with the right color combinations, you can make a statement. The Easter colored polka dots painted on top of yellow make a fun and bright statement.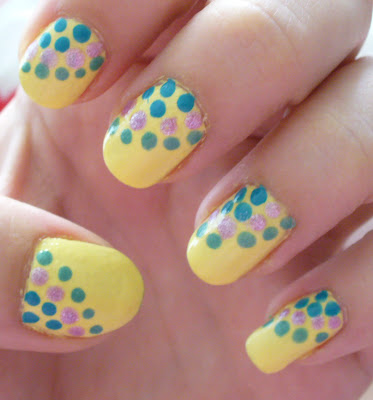 Source: Sparkly Sharp and Fabulous
11. Spring Polka Dotted Nail Art – Bright colors with polka dots always make a statement. With different colors on each digit, you'll make an even bigger one.
Source: Nails Mag
12. Easter Manicure by Lia Rammsteim – This cute design covers the symbols of Easter that most children recognize.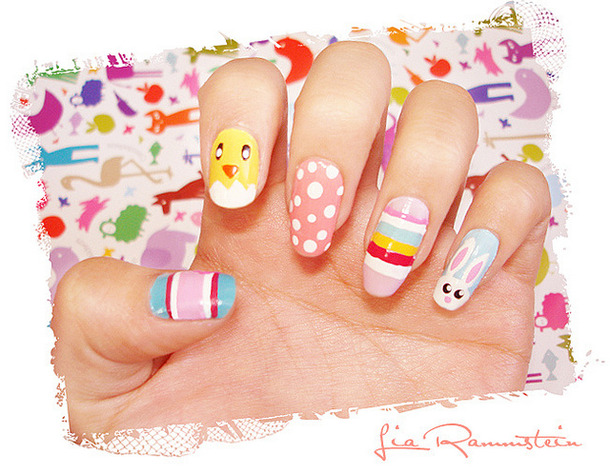 Source: Lia Rammsteim on Flickr
13. Teeny Tiny Bunny – Like ducks, cute little bunnies are also a well known symbol of Spring. Combined with pink, this nail art style looks both cute and sassy.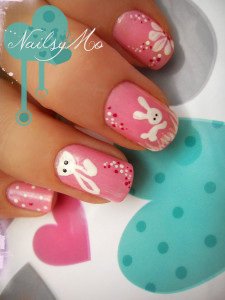 Source: Nailsymo
14. Daisy Nail Art – Daisies are a simple flower that can be seen in a lot of places during Springtime. This video shows you how to complete this nail design on your own.
Source: SnowWhiteIsBack on Youtube
15. Sheep! Sheep are cute and most would say they were sweet and innocent looking creatures. This is a video tutorial shows you how to easily create this sheep nail art design.
Source: Juliatmll on Youtube
16. Robin's Egg – Eggs are a form of new life and often associated with Spring. This design is of a robin's egg to keep it natural, but interesting.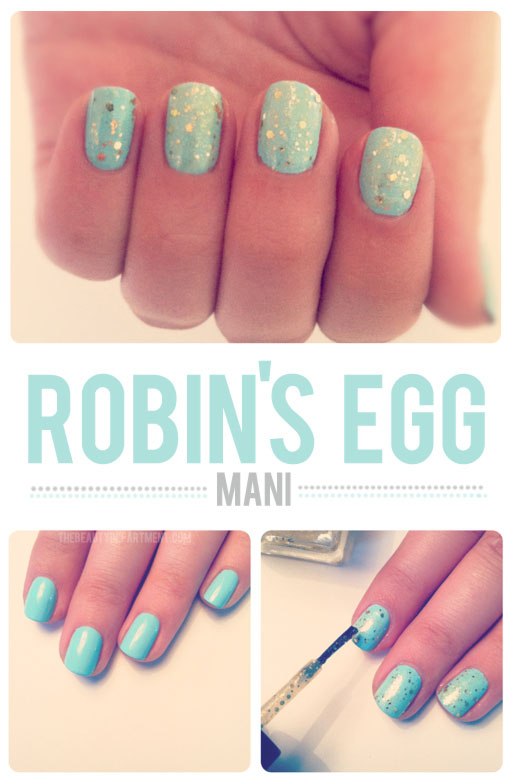 Source: The Beauty Department
17. Hot Pink and Silver – Pink is a vibrant color, the hotter it is, the sassier. Adding silver to it gives you a look you can wear out on a night out.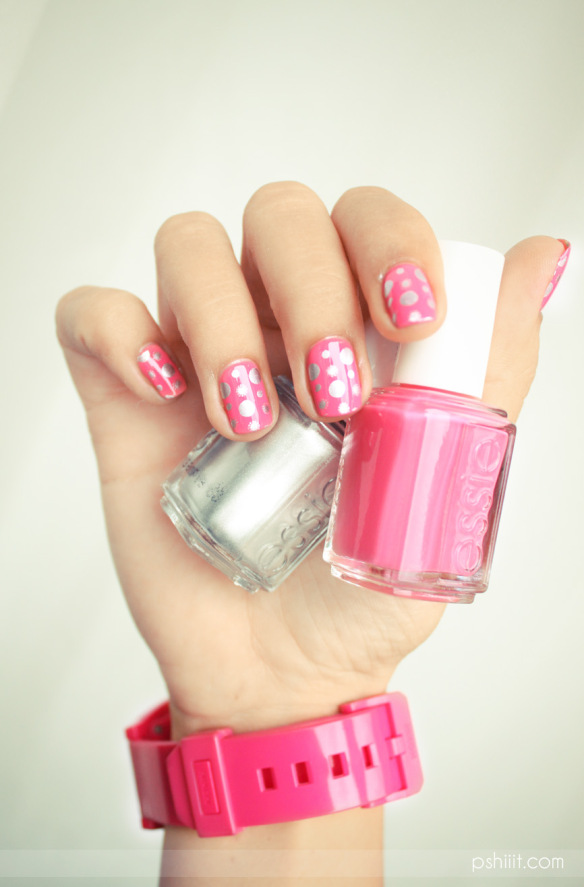 Source: PShiiit
18. More Cute daisies! – Earlier, there was a daisy design mentioned, but here was another cute design that seemed easy to try.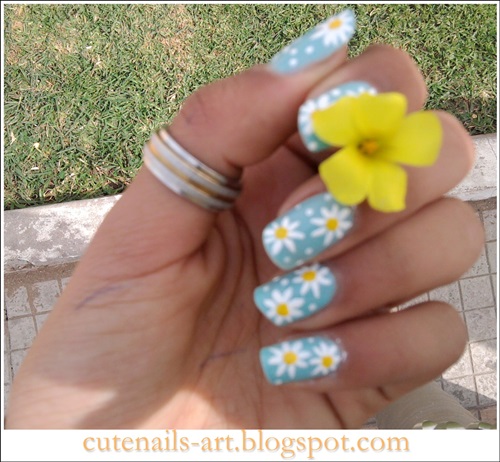 Source: Cute Nails Art
19. One Cool Dancer Nails – This design kind of resembles a painted Easter egg. The metallic and flat color combination really pops.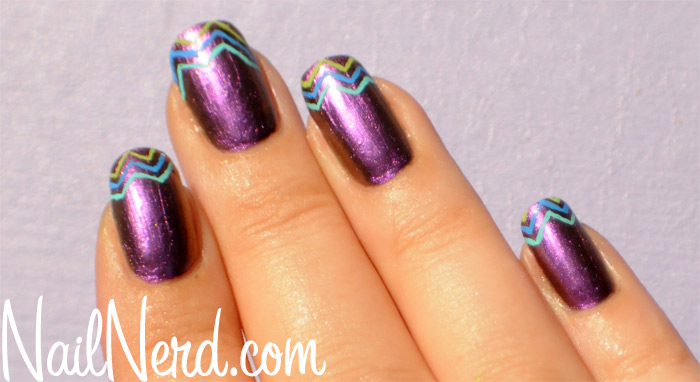 Source: Nail Nerd
20. Hearts – Although Valentine's day is just before Spring, the season is usually a time of new love for many species, including humans. This fresh look seems to give off a happy feel that anyone can appreciate.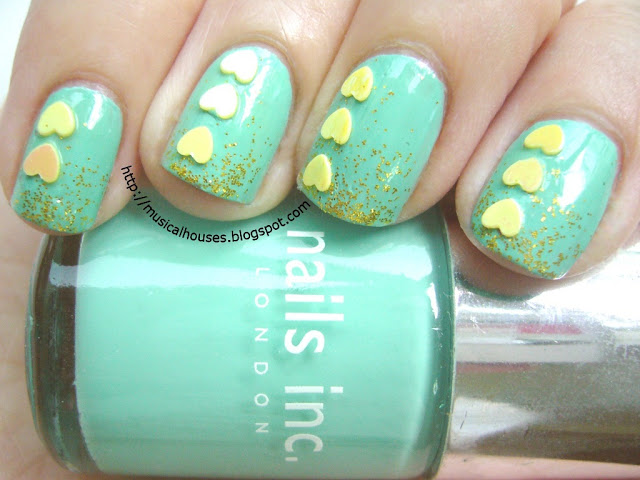 Source: Musical Houses
If you've tried out any of the spring nail art designs mentioned, feel free to comment and share your results. Which Springtime nail polish design idea did you like best?