Check out this spring wreath idea! I'm sooo ready for spring! I've wanted to make a mesh wreath for a while now, so when I found some fun bright colored metallic mesh at a local store I knew I had to make a colorful spring wreath for our front door to celebrate the season! I also found these gorgeous gerbera daisies! I wasn't sure if I was going to use them on this wreath, but honestly I love them on there!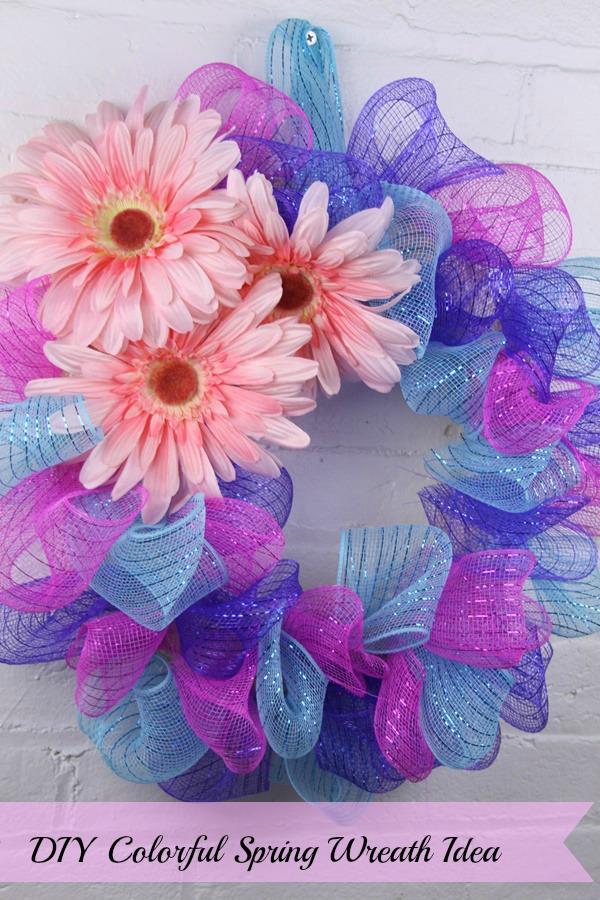 The wreath wasn't difficult to make, although I don't think I did with the traditional bubble wreath method. I made each mesh bubble it's own piece and hot glued them to the frame. I used a straw wreath frame I had in my craft room, but you could also use a metal wreath frame, or a grapevine wreath for the base.
DIY Colorful Spring Wreath Idea
Materials:
12 inch wreath frame
3 rolls metallic mesh
hot glue gun and hot glue sticks.
3 large flowers (I used gerbera daisies, but any flower would work)
Directions:
1. Cut about 36- 9 inch strips from the mesh, about 12 of each color.
2. Use the hot glue gun to glue the daisies (or flowers of your choice) into one corner of the wreath.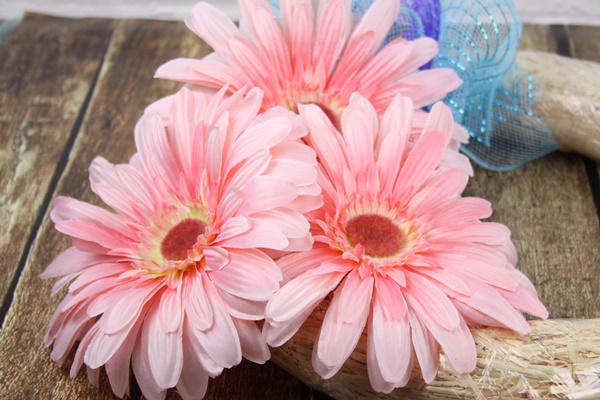 3. Cut one 12 inch strip of mesh and tie it around the top of the wreath for your hanger.
4. Fold each of the 9 inch strips into 4ths.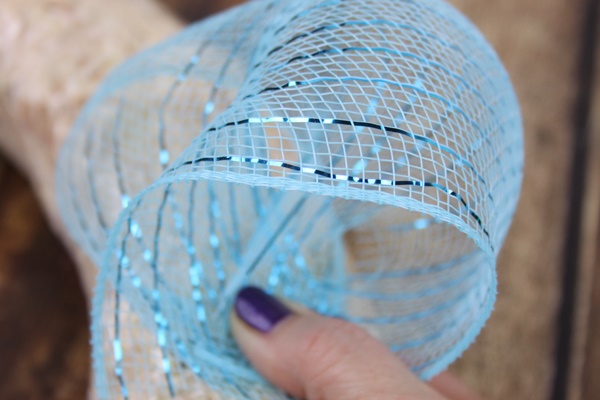 5. Use the hot glue gun to glue the bottom of each bubble (loop) to the wreath frame, alternating colors and putting them as close together as you can.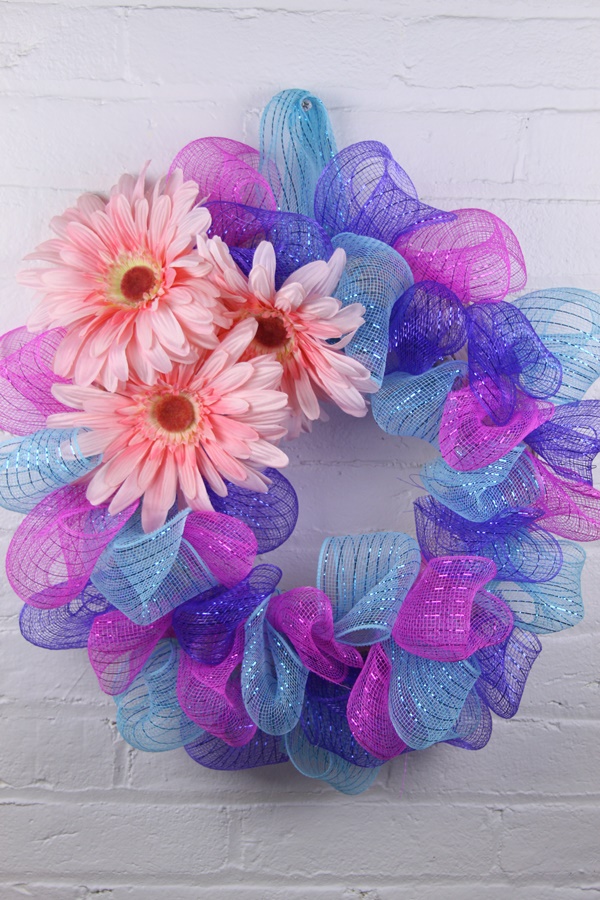 I wasn't sure the daisies went with the mesh ribbon, but I think the overall look is fabulous, and did I say I LOVE those daisies? They aren't exactly a spring flower, but they sure do look cheery on our front door!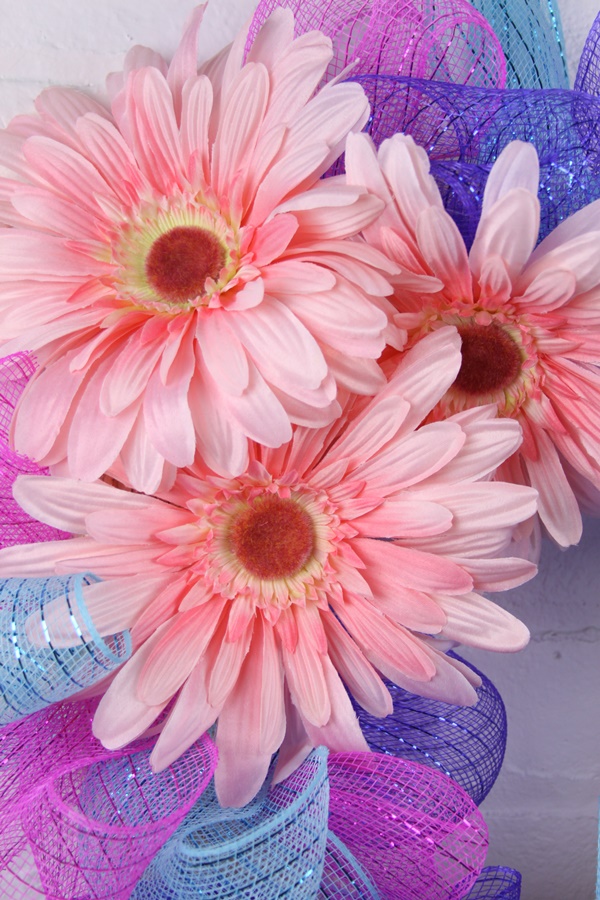 Now I'm ready for spring!
Looking for more fun Easter/Spring ideas: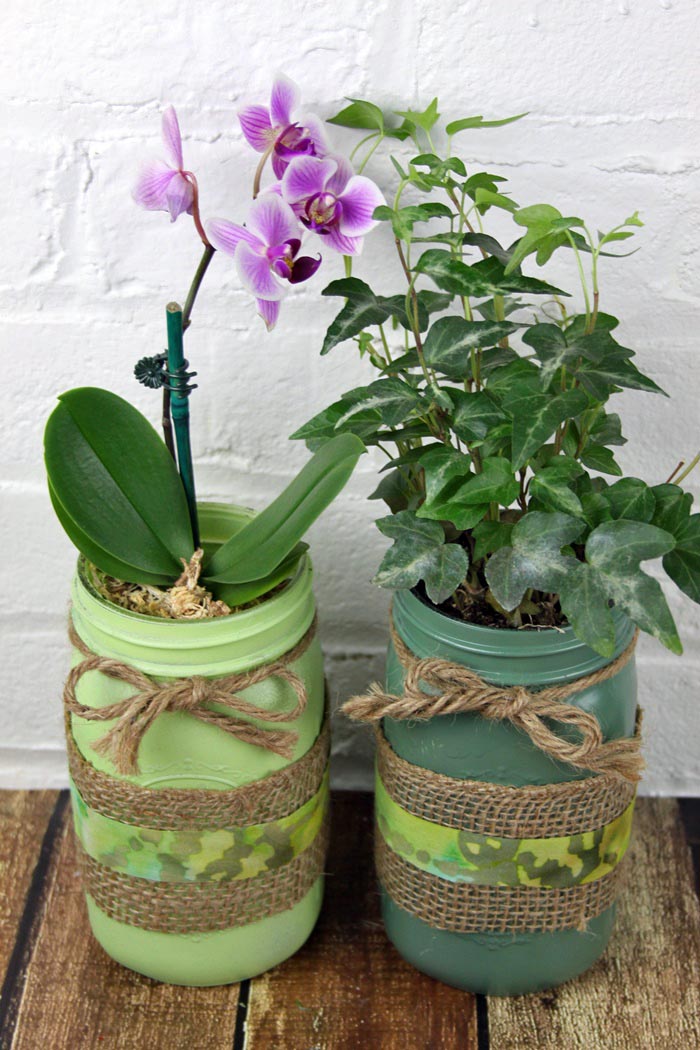 10 Ways To Bring Spring Into Your Home