I love making my own homemade salad dressings. I've tried really hard to find salad dressings at the store that I like that doesn't have ingredients I'd rather stay away from. It's much easier to make my own salad dressing recipes at home. It only takes a few minutes to throw the ingredients in the blender and I have fresh salad dressing that's better than anything I can find at the store! I usually make salad dressing on Friday nights and it lasts all week. Here is one of my favorite go to recipes, it's a variation on the ranch salad dressing recipe I shared a few weeks ago.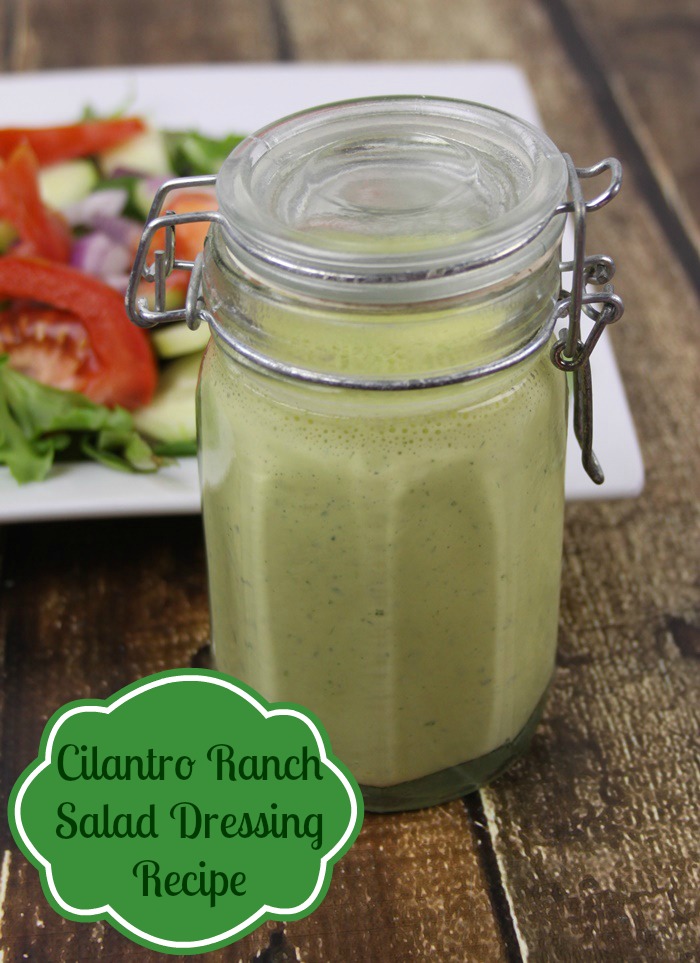 Dairy Free Cilantro Ranch Dressing Recipe
This salad dressing recipe is super easy to make and keep on hand in the refrigerator.
Ingredients
1

egg~ organic free range

local

2

tablespoons

raw apple cider vinegar

2

tablespoons

coconut milk

full fat

1

clove

minced garlic

pinch

sea salt

a small handful of fresh cilantro leaves

about 1/4 cup~ to taste

1/3

cup

extra virgin avocado or olive oil
Instructions
Add the egg, apple cider vinegar, coconut milk, garlic, sea salt and cilantro leaves to the blender and pulse.

Slowly add the oil through the small hole in the lid of the blender while continuing to pulse until the oil is completely combined with the other ingredients.

Pour into a glass container and store in the refrigerator for up to a week.
If the raw egg makes you uncomfortable you can leave it out and add a little extra coconut milk to the mixture. I've also used some local yogurt in place of the coconut milk. Don't be afraid to experiment a bit and make the flavor fit you. I LOVE cilantro so I usually just throw a handful or so in the blender but you can go a little lighter or replace it with basil or oregano if you'd prefer a more Italian style.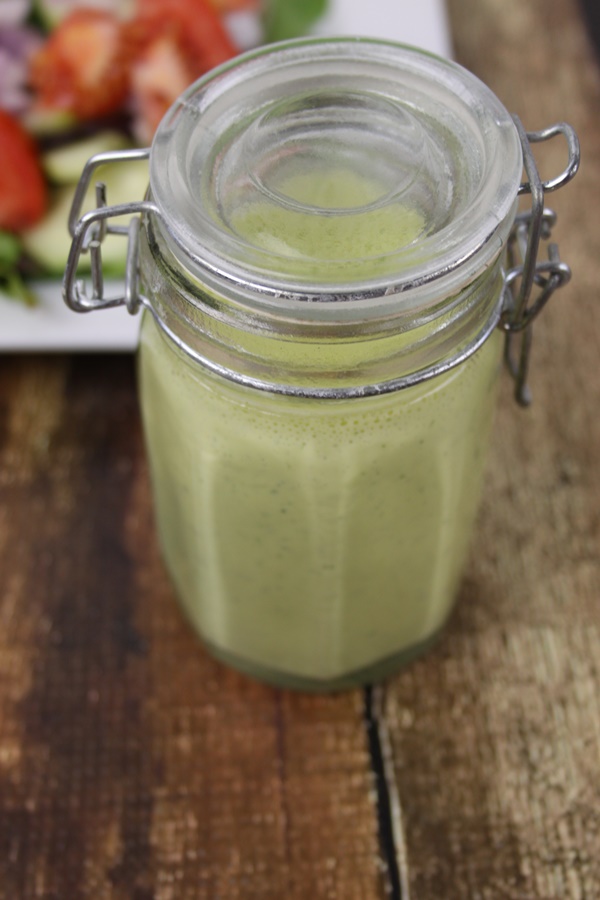 You might also like:
Paleo Ranch Salad Dressing Recipe