I have a few last minute DIY spooky Halloween dinner party ideas to share with you today, if you have a Circut cutting machine you can make these spooky accents for your Halloween party this year.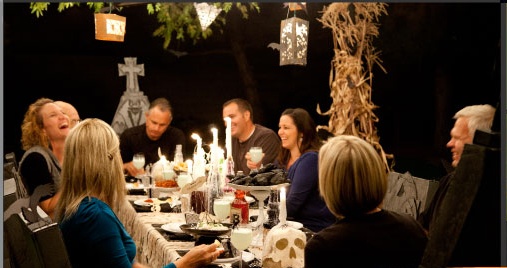 I have the directions for some of my favorites below, but you can find all of these ideas and the instructions to make them with your Cricut here: DIY Spooky Halloween Dinner Party Ideas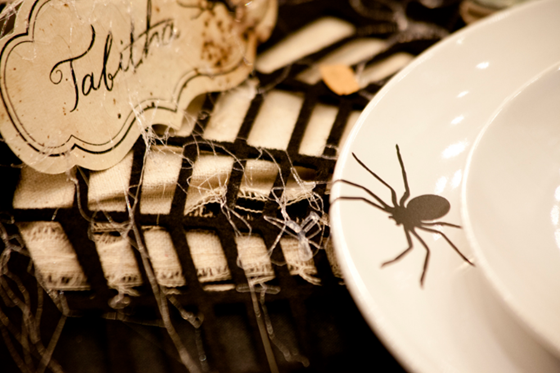 Spiderweb Felt Placemat
It's easy to make these unique place mats for your Halloween dinner party! All you need for this creepy accent is the A Frightful Affair cartridge and the Cricut Craft Room® design software.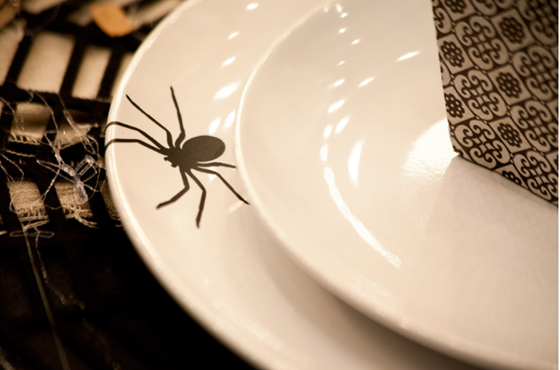 Spider Plate
Surprise your Halloween dinner guests with these vinyl spiders! This project is easily made using black vinyl and the October 31st seasonal cartridge.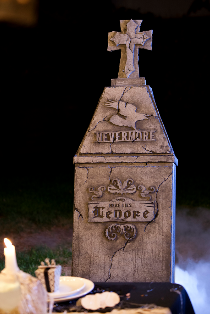 Spooky Headstone
Give your Halloween dinner party a creepy touch with this headstone! Use the Cricut Craft Room® design software to build this bigger headstone. It is made using the Blackletter, October 31st, Damask Décor, and Street Sign cartridges. The crosses on top are from the New Testament cartridge.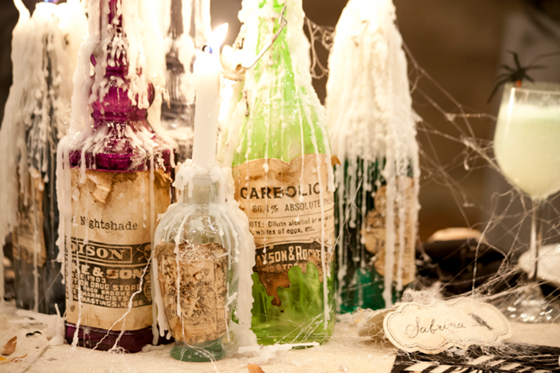 Spooky Bottle Labels

Catch your guests' eyes with this macabre display! Print your favorite spooky label and cut a shape from the Elegant Edges cartridge.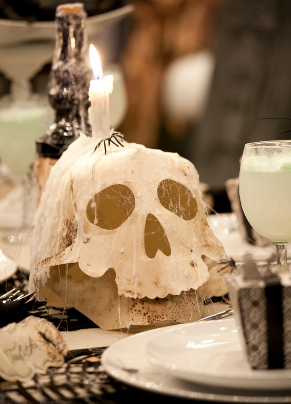 3D Skull
Create an unforgettable table decoration this Halloween. The skull was made with exclusive Cricut Craft Room® content.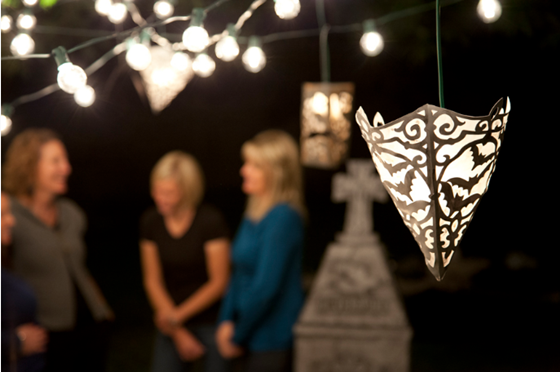 Bat Lantern
Delight your Halloween guests with this stunning lantern! Custom build this lantern using the Cricut Craft Room® design software, the Chic & Scary cartridge, and the Over the Hill cartridge.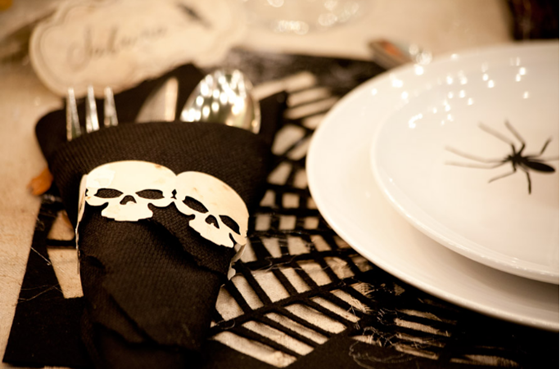 Skull Napkin Rings
Give your Halloween place settings the finishing touch with these scary napkin rings! This is an easy project made using the weld feature in Cricut Craft Room® design software and the Chic & Scary cartridge.
Are you planning a spooky Halloween dinner party this year?
All images and instructions courtesy of Provo Craft/ Cricut.