I'm a huge salmon fan, so I thought I'd share one of my absolute favorite recipes. It's a lemon pepper grilled salmon recipe, and it's super easy for a cookout, or just to make for dinner when you are looking for something quick, easy, and fairly healthy all at the same time.
Lemon Pepper Grilled Salmon Recipe
Ingredients
4-5

salmon fillets

juice of one lemon

1

T

olive oil

lemon pepper to taste

salt to taste
Instructions
Combine the lemon juice, and olive oil, and pour it over the top of the salmon fillets. Allow the fillets to marinade for at least an hour in the refrigerator.

Sprinkle lemon pepper and salt over the top of the fillets just before you're ready to grill them.

Grill over medium heat for about 7-10 minutes on each side, or until the filets are tender and flaky.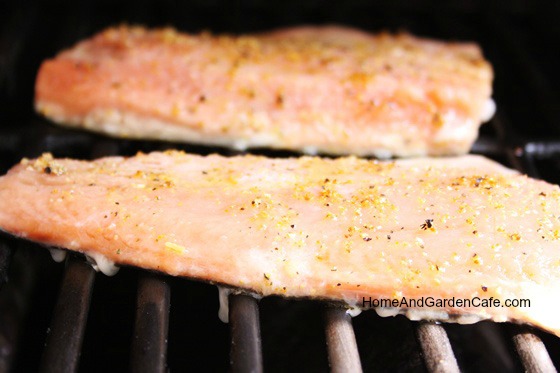 Once the salmon is grilled you can serve it up however you want to. It's delicious straight from the grill with a little lemon squeezed over the top, or on a sandwich with a little tartar sauce.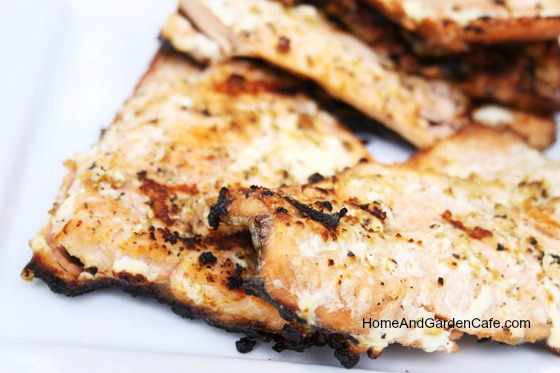 My favorite way to have lemon pepper grilled salmon is on top of a salad! I like to load my salad up this time of year with plenty of fresh veggies from the garden, including tomatoes, onion, and cucumbers. I've also been known to add olives, banana peppers, and even dill pickles. Just load it up with your favorite ingredients!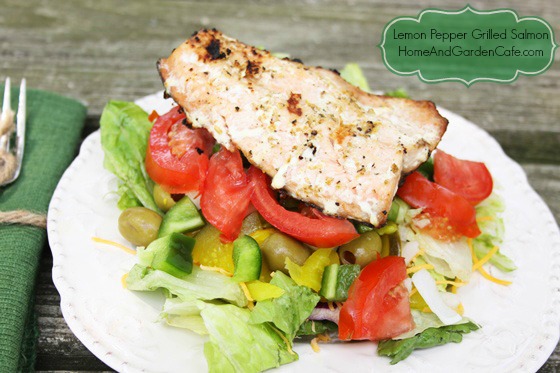 Top it with your favorite salad dressing or try my favorite, mix up a little lemon juice and olive oil to sprinkle over the top. The lemon pepper adds a delicious flavor to the salmon and to the greens of the salad. Enjoy!