I'm not 100% low-carb 100% of the time, but for the most part I stick with many of the Paleo and/ or low carb-diet rules. Because of that I am always on the lookout for delicious Keto friendly recipes though to add to my low-carb arsenal.
I always work hard to stay gluten-free and for the most part I'm grain free. I also try to stay away from processed sugars since type 2 diabetes runs in our family. I've watched my aunts and my mom struggle with diabetes and I don't want to go there if I can help it. A lower carb diet makes me feel better when I workout. I can also maintain my weight easier when I stick to lower carb options. I'm always on the lookout for new low carb delicious keto friendly recipes to share with my family, so they don't necessarily notice that I'm feeding them low carb. Shhhh! Don't tell them!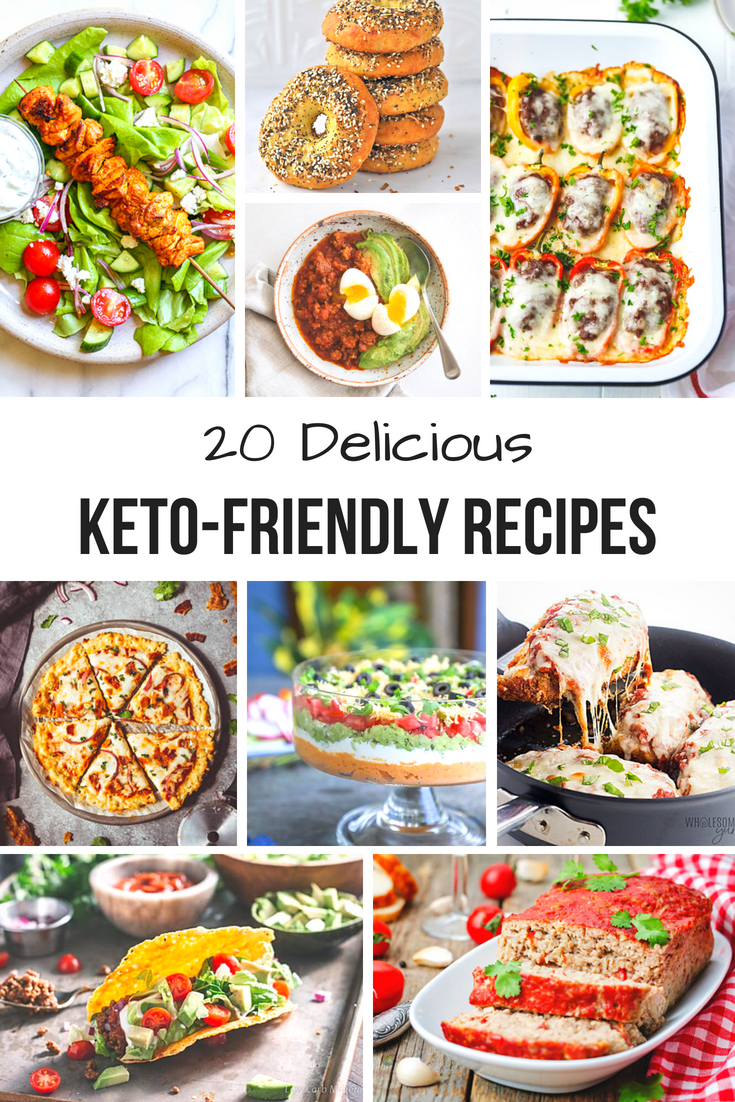 Here is a list of 20 Delicious Keto Friendly Recipes the whole family will enjoy!
Do you have a collection of delicious keto friendly recipes you can pull from for a quick meal your whole family will enjoy? If so I'd love to hear your favorites! Maybe I can add them to my collection.
Looking for more low carb keto goodness? Check out this delicious Grain Free Chocolate Mug Cake.