Today I have some spring inspired bouquets and centerpieces for you to check out. When you think of flowers for spring, you immediately think pastels.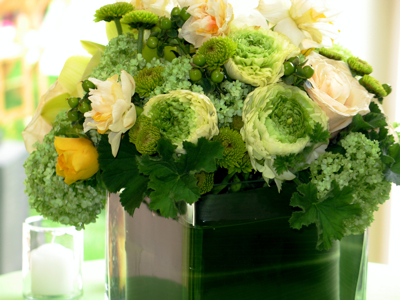 This spring, I want to challenge you to think outside the box, and take a look at these beautiful springtime bouquets and centerpieces from Minoo Hersini, Creative Director at Au Ciel Design Studio.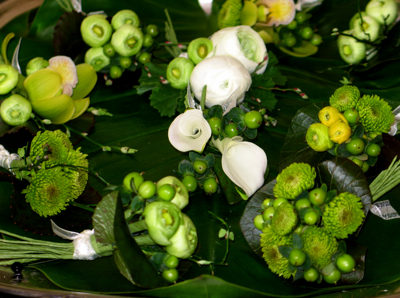 For me nothing says spring like green. These arrangements feature lively yellows, greens, whites and cream colors. Don't be afraid to switch it up and be unique when you're planning your spring bouquets!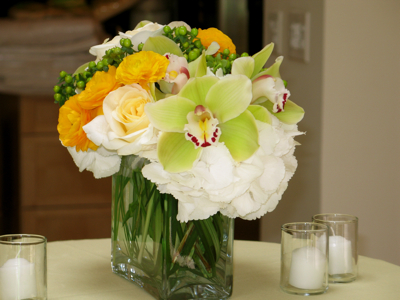 One thing I love to include in my centerpieces is the unexpected, like fruits and vegetables, or herbs. Don't forget you can add some of these elements into your spring or Easter arrangements.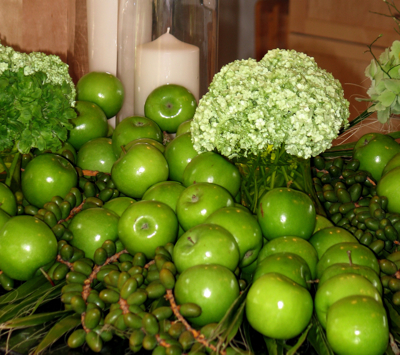 Bringing in a little sunshine in a vase can definitely brighten a rainy spring day.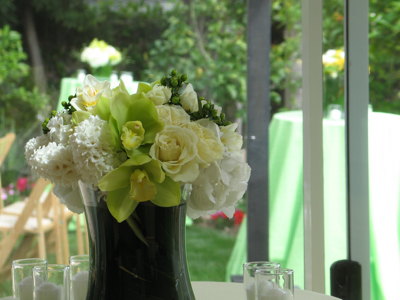 I could see several of these as fabulous Easter table centerpieces, for an Easter brunch.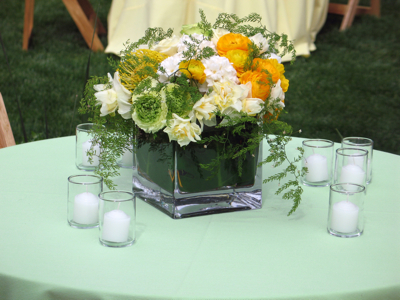 Hopefully these lovely centerpieces will inspire you with ideas to create your own spring arrangements. You can check out more of Minoo Hersini's spring decorating ideas at Au Ciel Design Studio.