It's strawberry season! The strawberry season here in Ohio is starting to wind down, but you'll continue to find good deals on strawberries at farmer's markets and local groceries for several more weeks. If you're looking for a way to use up all those yummy fresh strawberries, check out some of the ideas below.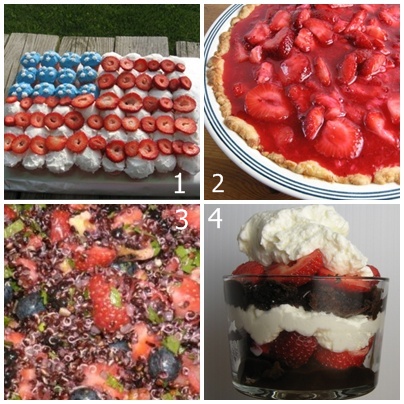 1. Strawberry and blueberry cupcake flag
2. Strawberry pie
3. Quinoa Berry Salad
4. Chocolate Strawberry Trifle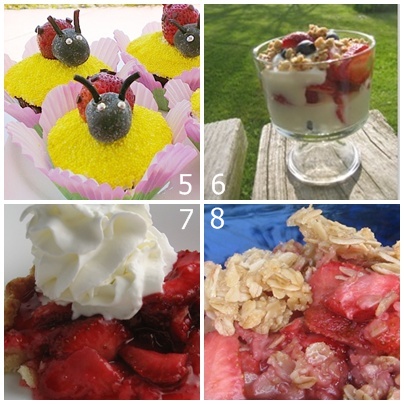 5. Strawberry Ladybug Flower Cupcakes
6. Strawberry Blueberry Yogurt Parfait
7. Strawberry Shortcake
8. Strawberry Rhubarb Crisp
Fresh strawberries are sooo yummy! Especially when you add them to one of the dessert ideas above! They'll be perfect to take to a last minute backyard barbecue, or Fourth of July celebration.